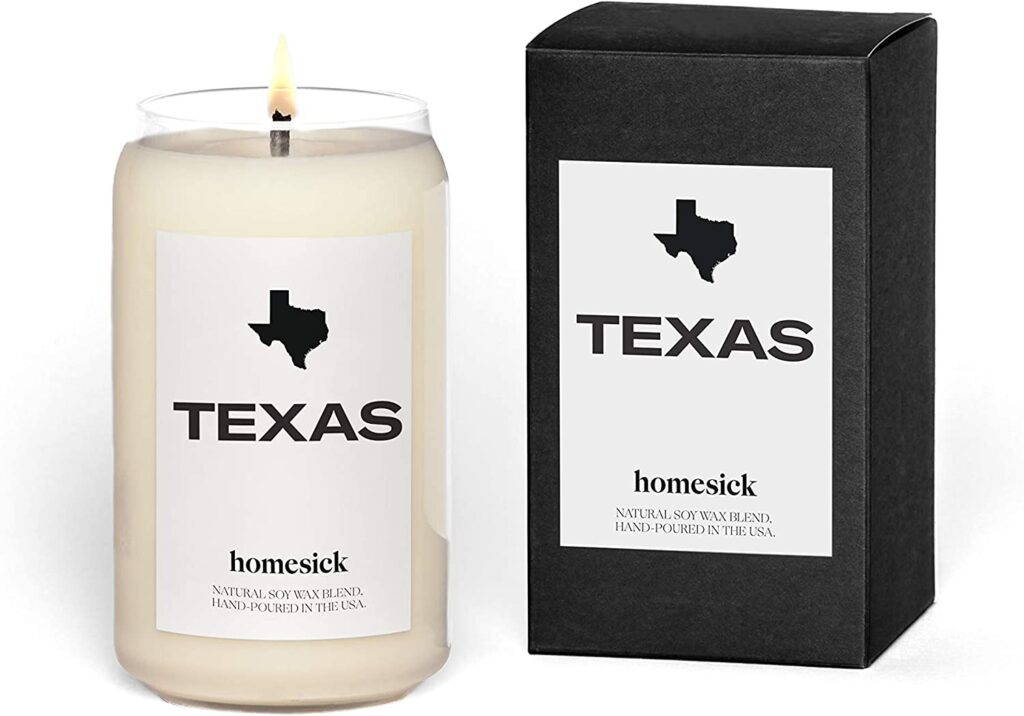 Homesick Candles makes candles that smell like all sorts of places. Like this one, the candle that smells like Texas. (Click here to see this candle)
I don't know how they do it, but it brought me back to camping in the Davy Crockett National Park as a kid.
They have all sorts of other cool scents too. New York City. New Orleans. Houston. You name it.
There's like 1,000 different nostalgic scents. It's awesome.
You can find their store here.
Enjoy traveling the world with your nose!